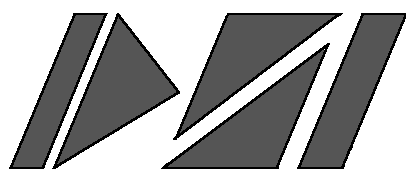 Design Systems, Inc.
ph. (314) 546-1425
---
Systems
---
Systems Available
THEOS runs as a server on most PC based hosts, typically hundreds of users, sharing all files and programs. Portable BASIC is used to create programs quickly. Simple Operating system commands control the system.
Basic Hardware: A single generic PC server can be networked to devices anywhere in the world. Bandwidth is no obstacle because of the scant data needed for communications. Most desktop or notebook computers make excellent client workstations. Since standard protocols are available, additional high speed connections to remote sites can be connected. Or connect to this equipment via a wireless Access Point. We are currently using Virtual Machine technology, which is capable of supporting multiple OS including THEOS.
Basic Software: THEOS Corona is installed in less than 1 hr. If needed, it can be configured as an alternate boot on an existing system. Pricing is by the number of users (approx $170 each) and can be incrementally increased. A Basic system includes network support for remote communications. This system is incredibly complete; simple to operate; and technologically current. Communications made easy.
Advanced Software: FAX communications manager; TCP/IP Networking; Windows Client workstation; BASIC and C Compilers; Corporate e-mail; HTTP Web Server, FTP support is available and mostly included. Commercial EDI can be provided by DSI.
For complete details concerning this outstanding OS please visit

Theos Software Corporation
Business Software: Design Systems specializes in Manufacturing Costing and Distribution systems. Current software is primarily designed to fit business entities in the 5 - 75 user range. Inventory, Order Entry, Costing, Warehousing, Manufacturing, Invoicing, and Accounts Receivable are major systems currently available from DSI for Business to Business style of operations. Business software includes installation and training (travel costs are not included).
EDI: Electronic Data Interchange is provided as a THEOS front-end package. EDI can be used to transmit/receive Invoices and PO's and a variety of EDI documents with electronic partners. The EDI front-end provides mapping for ANSI X-12 versions up to 5010 and currently supports forms such as 810, 816, 824, 850, 855, 856, 860, 997. Communications over the internet makes this an ideal solution for business firms that deal with high volume customers.
Retail business operations software is not available from DSI.
Additional business software, that can integrate with DSI software, is available worldwide from more than 300 software development firms to operate almost all business models. You can easily expand you business operations. We can show you how.
---
DSI Services
Most operations are intuitive requiring little training to use the system. DSI provides development and support to solve the nitty gritty when necessary. Detailed documentation is included with every system. Site support averages less than 20 hours per site per year and the first 20 hours are free to retained clients. This support can also include custom programming for business adaptation.
Telephone support is available on a 24/7 basis and additional systems development can be arranged at reasonable rates.


---
Contact us by
e-mail
---
Copyright © Design Systems, Inc. All rights reserved.
Last update 09/17/15