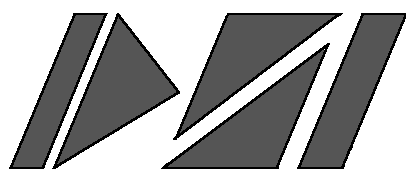 Design Systems, Inc.
ph. (314) 546-1425
---
Benefits of THEOS based systems
Robust -- servers are reported to reliably continue running for many months without restart or repair and many years without replacement. It doesn't take fancy equipment to install and operate a THEOS network. "Program Fault" and "Fatal Error" are endangered species in THEOS-based applications.
Virus immune -- no e-mail virus, no web-based virus. We rely on Intel chip security rather than software security. This means we cannot be all things to all people, but it also means that THEOS O/S cannot be hacked through its data segments as are other systems.
No games -- just productivity. No solitaire, no hearts, no pinball, no backgammon, no minesweeper, no spades. End-users can install a THEOS application on serial terminals or low- end PCs so that their employees do not spend all day on the Internet or playing games. At the same time, selected individuals can use Windows machines if their work requires the Internet, Word, Excel or a non- THEOS Windows application. Switching between THEOS and Windows is just one keystroke on the same workstation.

Small foot print. Single CD-ROM installation. Requires as little as 100 MB disk space, can run in as little as 32 MB RAM. Hardware is still a cost factor to the small businessman, particularly in access control, retail and factory floor installations.
Low cost of maintenance -- built-in ability for VAR to connect and upgrade using modem or Internet. All but major version releases are downloadable by VARs from the THEOS Web Site. THEOS is backward compatible so upgrades to the O/S need not require any application coding to take advantage of the new O/S features. Remote support is available on a 24/7 basis by DSI to immediately survey your situation.
Low total cost of ownership -- no need for full-time IT or systems manager. VAR can easily monitor end-user sites on annual or semiannual basis. Compare this with the typical NT installation. Many VARs monitor their customers online through a "peek" process. This also facilitates training new employees and refresher courses for others.
Easy, consistent configuration of O/S and network servers. Printers, video drivers, sound drivers, etc all come from THEOS in the same format rather than from various unrelated sources.
Fast startup / shutdown -- under ten seconds startup, under five seconds shutdown.
Fast installation -- typically under ten minutes to install and get running on new computer. VARs can talk even non-technical end-users through the installation and configuration of a new set-up such as a new store in a chain or a new customer located far from the developer.
Configuration to suit the customer. Classic serial terminal multiuser configuration or a networked PC multiuser configuration or both throughout the office, plant, warehouse, nationwide, etc. -- its customer's choice.

Web-based configuration and control of server. This is the interface being used in China where THEOS servers maintain and protect the data for a system handling 7.5 million citizens' data while they access the system through user-friendly Web sites.

Authentication control for O/S and VAR-developed applications -- no piracy. Many VARs serialize their applications to the same Serial Number through which THEOS licenses the operating system, marrying the app and the O/S for their own security.
Easy to understand and use development language. Tim's MultiUser BASIC gets rave reviews from developers, continuing his precept of "ease of use" into a fourth decade. The latest release provides the structure for our VARs to develop GUI applications on top of the robust, virus-proof foundation of all THEOS systems.
Workstation choice of classic text-based user interface on low-cost ASCII terminals and workstations, or graphical based user interface. No change to VAR-developed applications. You can use both text and graphical user interface on same system. This allows the businessman to have heads-down, text-based data entry workstations and graphical management workstations on the same application, in the same office, running off the same server.
Product focus directed by a small team of engineers headed by one man for more than 25 years. This is a particularly fascinating feature to the Chinese healthcare customers.
Internet server standards. While the internals are proprietary, the servers are built on Internet standards for data interchange. This includes such standards as SMTP, POP3, FTP, HTTP, TFTP, SMB, ISO-9660 CD-ROM, USB, PCMCIA, PCI, etc.


---
Contact us by
e-mail
---
Copyright © Design Systems, Inc. All rights reserved.
Last update 07/12/16