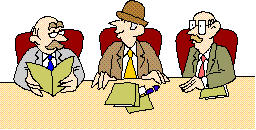 Exposing Legal Corruption
---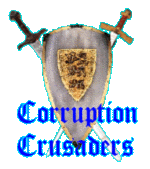 Dedicated to Exposing Illegal and Immoral Practices in The Courts
... Particularly the Family Law System which includes the Courts, Attorneys, Family Services, Psychologists and Therapists,Visitation Monitors, Ad-Litems, Social Workers, Child Protection Agencies and all of the agencies that support these so-called professionals.
Collusion among individuals within the family law system takes place to extract assets from troubled parents. The system is designed to increase the wealth of the family law professionals at the expense and heartbreak of families. Corrupt practices abound. This website is dedicated to exposing the corruption in detail. Areas where corruption exists are identified below.

Hacker Exposed - A Swiss hacker is accused of creating a Trojan that was placed in the Crypto Currency community. The hacker makes off with a large quantity of coins but gets his hand caught. The hacker is being exposed in an on-going investigation - 12/12/2013.

Stella Awards for 2009 - Our Legal system is awarded each year for its incompetance in dealing out justice. This year's awards are no exception.
Lawyers rarely make mistakes! - According to the American Bar Association, out of 121,000 complaints filed against lawyers and investigated by the Bar Association, only 1% led to disbarment and 96.5% were unfounded or only received private sanctions or warnings. If you think a lawyer is corrupt or unjust, filing a complaint has a one in a hundred chance of striking back.
Judge tramples the Constitution - A judge denies the right of a citizen to use the Constitution as a defense and sentences a law-abiding citizen to serious jail time.
---
Want to help? Check out the Cases and look at What we're working on. Some of these cases need a little push from concerned citizens. Let us know what you hear!

---

Send us your comments.

Gotcha! These have gone to jail.
have looked into the Corruption going on.
---
Copyright © Design Systems, Inc. All rights reserved.
Last update 01/10/2010