Background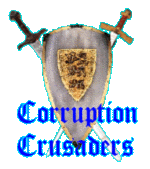 This story typifies the Parental Alienation Syndrome that is claimed by some psychologists to alienate a child from the other parent. In all these cases it was used to wrongly place children with their abuser and molester. The courts have refused to consider correcting their mistake!
Our point really is that 'experts', who cannot provide factual evidence to support their opinions, have no place in the courtroom. These cases must be decided on the facts presented as evidence and not left to the so-called professionals who profit from their presence in these cases.
The following reports are provided by investigative reporters who have done their homework in looking into these cases. The reports have been published in the national press.
from Insight Magazine, April 1999

Published in Washington, D.C.. . . . Vol. 15, No. 15 -- April 26, 1999 . . . . www.insightmag.com

Has Psychiatry Gone Psycho?

By Kelly Patricia O'Meara

A pop-psychology theory, parental alienation syndrome, is being used in custody cases to defend fathers accused of incest by blaming mothers for being narrow-minded.

Six-year-old Eric Hashimoto described to Merced, Calif., detectives and child protective services how he was forced to perform oral sex on his father and the abuse he endured if he refused. In Sacramento the sexual-assault team believed Eric's claims, thoroughly supported by horrifying details. But despite overwhelming evidence presented to the court that both Eric and his mother, Michelle, were victims of physical and sexual brutality, sole custody was awarded to the father in this 1996 case. Michelle has been allowed just one four-hour visit since.
. . . . Irene Jensen of Salt Lake County, Utah, also can document a long history of physical and sexual abuse by her ex-husband. He is listed in Utah's Child Abuse/Neglect database, and nine experts, including 6-year-old daughter Brittany's pediatrician, provided testimony to the court supporting the abuse accusations. But Jensen's ex-husband was awarded sole custody of Brittany in 1995, and Jensen is allowed just one eight-hour visit each month and prohibited from making any other contact with her daughter.
. . . . Karen Anderson's daughters, ages 4 and 7, told her and child protective services that they had been molested by their father. The Amador County, Calif., sheriff's department provided a statement supporting the accusations. But during the custody hearing, Anderson was barred from testifying or presenting evidence and witnesses. Her ex-husband was awarded sole custody of the children, and she is allowed only court-monitored three-hour visits twice a week.
. . . . The bizarre outcomes of such cases -- in which child custody can be awarded to a sex abuser -- is the result of court acceptance of an unscientific psychological fad. This theory, referred to as parental alienation syndrome, or PAS, holds that one spouse, usually the mother, is at fault for accusations of sexual abuse that may arise during a custody case. A mother's objections to the behavior, according to PAS, has the indescribable effect of turning the child against the father. Therefore, the mother's influence over the child should be halted.
. . . . According to the developer of the theory, Richard A. Gardner, a clinical professor of child psychiatry, PAS is "a disorder of children, arising almost exclusively in child-custody disputes, in which one parent (usually the mother) programs the child to hate the other parent (usually the father)."
. . . . If a child demonstrates negative feelings toward the father, Gardner's PAS puts the blame on the mother and explains that the confusion is best remedied by increasing the child's time with the father.
. . . . Although PAS is not exclusive to mothers, they are said to make up the majority of the so-called offenders, especially when there are accusations of sexual abuse. The syndrome has been a focus of pop-psychology attention for more than 10 years but, as is typical of such fads in the mental-health fraternity, no statistics about the number of parents who have been "diagnosed" with PAS are available.
. . . . Critics of Gardner's PAS charge that because the theory is not based on systematic research or testing it should not be called a syndrome, but that charge makes little difference to true believers. Gardner developed his theory through personal observations of families during child-custody disputes. And it doesn't matter to advocates that PAS has not been recognized by the American Medical Association or the American Psychiatric Association. Nor does it matter that many of Gardner's peers who have reviewed his theory openly say that it lacks scientific reliability and validity.
. . . . "PAS is not research-based, and it has done a great injustice to the family and the justice system," says Jon Conte, a psychologist at the University of Washington. He adds, "The criteria that Dr. Gardner has developed are virtually useless. He operates on the premise that if you say a lie often enough people will believe it." Bruce Wiseman, president of the Citizens Commission on Human Rights, a California-based organization that investigates and exposes violations of human rights by mental-health practitioners, concurs, saying Gardner's approach "has no scientific basis. This is a guy who comes up with a theory and sells it to the courts because the judge doesn't know any better. Anyone who tells you this is science is wrong."
. . . . Brian Holmgren, a senior attorney for the National Center for Prosecution of Child Abuse, says, "The [PAS] decision doesn't belong in the courtroom, and when we get calls where someone is testifying about PAS we attempt to provide scientific information on how best to argue against it. There has been extensive literature in well-respected medical journals ridiculing his theory, but still there is some perceived relevance to it in the court."
. . . . Gardner explains to Insight that PAS "is being misapplied in some cases" but nevertheless argues, "It can't be that all the people who have written articles about it or the judges who use it are wrong."
. . . . Gardner further asserts that "society's excessively moralistic and punitive reactions toward pedophiles ... go far beyond what I consider to be the gravity of the crime." When a child has been sexually abused and feels guilt about it, Gardner suggests, the child may be helped to appreciate that "sexual encounters between an adult and a child are not universally considered to be reprehensible acts. The child might be told about other societies in which such behavior was and is considered normal." If sexual urges continue after the abuse ends, Gardner suggests such children be encouraged to masturbate.
. . . . As for the alienating mother, Gardner explains that many of these women have been victims of sexual abuse themselves and may have sexual problems in their marriages. To address this problem, the psychologist suggests that "one has to encourage experiences, under proper situations of relaxation, which will enable her [the mother] to achieve the goal of orgastic response." In this instance, according to the same peer review article, Gardner suggests that vibrators can be useful and "one must try to overcome any inhibition she may have with regard to their use."
. . . . An apparent benefit of the mother's use of a vibrator is that "her diminished guilt over masturbation will make it easier for her to encourage the practice in her daughter, if this is warranted." With this imagined solution, Gardner believes, the mother's "increased sexuality may lessen the need for her husband to return to their daughter for sexual gratification."
. . . . On the other hand, Gardner suggests that the molesting-father's behavior should be understood. The father "has to be helped to appreciate that, even today, [pedophilia] is a widespread and accepted practice among literally billions of people" and "he [the father] has had a certain amount of bad luck with regard to the place and time he was born with regard to social attitudes toward pedophilia."
. . . . During a brief interview with Insight, Gardner refuses to answer personal marital or family questions, saying that "they aren't relevant." He does, however, offer information that he never has "been in a custody case, sexually abused, accused of sexual molestation -- and had never sexually abused a child." When asked if he supports pedophilia, Gardner says, "I'm not recommending it for a second, and anyone who says I'm supporting it is wrong."
. . . . Judith Reisman, president of the Institute for Media Education and author of Kinsey, Crimes and Consequences, has another view. "Anyone who thinks and says that incest can be avoided if the mother has better sex with the father may clinically be defined as a psychopath and needs help." She adds that "buying a vibrator is not going to make a happy home. Obviously he has his own demons to deal with."
. . . . David Gatewood, supervisor of counseling at Focus on the Family in Colorado Springs, believes that Gardner's theory is an attempt to bring a nonadversarial approach to custody issues. "It can be a legitimate syndrome," Gatewood says, "but I think Gardner is trying to get it applied in every child-custody suit. It's just not appropriate. Gardner seems to minimize the abuse that is going on, and I have great trouble with him being used as a resource, given his ideas on pedophilia."
. . . . Many of the mothers who have been stripped of their parental rights because of alleged PAS blame not only Gardner and his theory but the court system that credits it. "The entire system is perverse," says Anderson. "The more evidence you have, the more you are attacked and, in the meantime, the kids are being destroyed." Anderson concludes that "as long as you have a mother fighting for her kids, psychologists and lawyers who credit this sort of thing know they're going to keep making money."
. . . . Hashimoto also thinks money is the bottom line but, for her, being branded as having PAS has caused damage that no amount of monetary damages could fix. "By accepting the PAS, the system has abused my son as bad, if not worse, than his father," she tells Insight.
. . . . Jensen vows that she never will stop fighting for her daughter. She sees the system as money-generated but is convinced that with official acceptance of Gardner's PAS theory and changing state laws, mothers seeking custody can be in a no-win situation. "I never should have allowed the pediatrician to mention the abuse," she says, "but if I didn't, I could have lost her for failure to protect. It really is a 'damned if you do and damned if you don't' situation."

Copyright © 1999 News World Communications, Inc.
http://www.insightmag.com/articles/story3.html


from The New Times, LA Edition


New Times LA Edition, Thursday March 4, 1999

The Scarlet Letter

Two and a half years ago, Irene Jensen waited in the lobby of the Torrance police station for her eight-year-old daughter to be dropped off. They were to spend the coming few weeks together on a court-approved vacation, and Jensen was looking forward to having some time with her little girl. She was also hoping the trip would provide some respite from the ugly legal battle that was raging: Jensen and her ex-husband had been involved in a nasty three-year custody dispute over the fate of their only child.

Both parents wanted custody of Ashley (not her real name), and it was up to the L.A. Superior Court to decide what was in the child's best interests. At the time, every holiday of the little girl's life and every vacation was mapped out in a court-approved legal agreement. In that summer of 1996, Ashley was living with her father and seeing her mother every other weekend, a couple of vacations a year with Jensen notwithstanding.

Plans for the three-week trip included a visit to Jensen's parents in a small Colorado town and then a week in Hawaii.

But just a few days into the trip, the calm of the vacation was disturbed. Jensen alleged she got harassing calls at her parents' home from her ex-husband, Richard Carver. It was not the first time she had made such claims. While Jensen and Carver were married, he had been arrested for spousal abuse, though charges were never filed. He had also admitted to a newspaper reporter that he had slapped Jensen before they were married.

When Jensen, her new husband, and Ashley got back home to Salt Lake City, before flying to Hawaii, the couple went to court, hoping to get a protective order that would bar Carver from the harassment they claimed. They were also hoping to persuade a Utah judge that a change in custody was warranted. They claimed Richard Carver had abused both Jensen and the little girl and that Ashley belonged with them.

A hearing on the matter was held after they returned from Hawaii in September of 1996. The judge denied Jensen's request to change the custody agreement, saying the matter was being adjudicated in California. But he did grant them a limited protective order, barring Carver from harassing them, and ordering him to stay away from Jensen and her new husband. The same day the court was determining whether a protective order was warranted, child-welfare authorities in Utah intervened, taking Ashley into custody. Social workers wanted to determine if she was in any danger, since she was scheduled to return to California that night with her father.

While in custody, the little girl was interviewed by at least two social workers from that state's Child Protective Services agency -- one of them a child sex-abuse investigator. In the interview, Ashley maintained that her father had "beat me up and beat up my mom" while her parents were still married. She alleged her father had once held a gun to her mother's head and, on two occasions, "touched her privates," according to Utah Child Protective Services records. Ashley, a beautiful, little girl with long brown hair and an infectious smile, then told investigators she had a stomach ache and didn't want to talk anymore.

Carver, who had come to Utah to deal with the crisis, denied ever physically or sexually abusing his daughter, or his ex-wife. He also denied making a single threatening phone call to Jensen while she was vacationing in Colorado. (Carver would only speak briefly to New Times for this article. He continued to vehemently deny all of the abuse allegations. "She's a good liar," he says of his ex-wife. "Anybody can go to a makeup artist and get a bruise.")

After reviewing the records and interviewing the child, though, social workers concluded that Ashley was the victim of physical and sexual abuse by her father, court records show. One social worker involved in the case testified in court that he believed Ashley was credible and that he was worried for her safety. But because Utah had no legal jurisdiction to intervene -- and the court did not believe the little girl was in imminent danger -- the case was closed. Ashley was released into her father's care, and the two returned to Carver's home in Los Angeles County's South Bay. Later, social workers in Utah sent Carver a letter urging him to seek "sex-abuse treatment."

Back in the L.A. area, it was a different story. The superior court commissioner overseeing the custody case turned his ire on Irene Jensen. From behind his dark-wood bench in a Torrance courtroom in the fall of 1996, the commissioner called her a "parental alienator" who was maliciously making up allegations against her ex-husband and brainwashing her daughter to gain leverage in the custody battle. He accused her of manipulating Utah authorities because she didn't like the way things were working out in the California court. Family court Commissioner Lee Ragins then suspended Jensen's visits with her daughter for two months and threatened that if she didn't stop manipulating the girl, more severe sanctions would follow.

What the authorities discovered in Utah had been alleged before. In the three years that the couple had been fighting over Ashley's custody, pediatricians, sex-abuse experts, and psychologists had suspected that the little girl may have been the victim of physical and/or sexual abuse. Ashley reported to social workers and doctors that her father had hit her, pinched her, and touched her genitals. And, records show, she told authorities that her father had been violent with her mother while the two were married. The experts wrote reports articulating their worries, referred the matters to child welfare workers, and testified in the child-custody case.

But another handful of California authorities, including county social workers and L.A. County sheriff's investigators, discounted Ashley's accounts along with the suspicions and findings of abuse from the various pediatricians and therapists. They felt the accusations were not to be believed because, they contended, Irene Jensen was orchestrating a campaign to discredit her ex-husband and was using her daughter as a pawn.

One county Department of Children and Family Services social worker is quoted in a court report as saying she "feels strongly [the] mother is behind the false allegations basically due to the child-custody issue." A Sheriff's detective investigating the abuse allegations said he felt Jensen was forcing Ashley "to make up many of these statements."

Skepticism has run so high in the case that one pediatrician tried to file a suspected abuse report after finding numerous bruises on the little girl shortly after Ashley had ended a visit with her father, but the DCFS refused to accept it because the parents were fighting over custody of the child.

The court has been equally wary of such accusations. Two court-ordered psychiatric evaluations branded Jensen "a parental alienator" who was brainwashing her child, and Commissioner Ragins concluded that the real threat to the little girl was from her mother, not her father.
The upshot was that Ragins stripped Jensen of nearly all rights to her daughter in 1997 -- several months after the Utah episode. His ruling severely limited her visits with Ashley to eight hours a month with a court monitor, whom Jensen must pay $240 for each visit. He also barred all phone contact.

But the basis for the sanctions against Jensen -- that she is a parental alienator -- seems shaky at best.

Several legal and family law experts say that "parental alienation syndrome" is little more than one man's theory with scant research behind it. Alarmingly, they say, courts are increasingly relying on it in contested custody cases, and women such as Irene Jensen are losing their children to suspected or actual batterers -- and even to pedophiles -- because they have wrongly been deemed alienators. In Jensen's case, the court has ignored numerous reports of suspected abuse and instead has called her a manipulative liar hellbent on alienating Ashley from her father.

"Irene's case is shocking because she has clearly not done anything to harm her child and is being denied access to the child," says Syrus Devers, an attorney and senior consultant to state Assemblywoman Sheila Kuehl (D-Santa Monica). "The man that [allegedly] battered Irene...and there's significant evidence he sexually molested her daughter, has custody of this girl....I think there is something here that definitely needs to be looked into."

Carver has never been charged with abusing either his daughter or his ex-wife, and experts concede that nobody knows -- and perhaps no one will ever know -- if any sexual abuse actually occurred.

Yet Brandy Farmer, domestic violence coordinator for the Utah Attorney General's Office, says: "I think Irene Jensen's case is probably one of the worst cases I've ever heard. There is a lot of documentation from Child Protective Services [in Utah] suggesting [Ashley] has been molested. No one seems to be listening to this mother or this child. This is a mother who is just trying to protect her daughter."

Parental alienation syndrome is the brainchild of Dr. Richard Gardner, a Columbia University professor of child psychiatry and a leading authority on how divorce affects children. Gardner, who has worked extensively with divorcing families, began observing a phenomenon in the 1980s that he believed was a new psychiatric disorder seen primarily in women embroiled in custody litigation. Gardner says women in such cases orchestrate campaigns to discredit their ex-husbands to gain leverage in the courtroom. He says these campaigns to destroy the other parent -- almost always the father -- typically become so intense that the child begins to imitate the alienator parent and make up allegations, too.

"It is the combination of the two -- the child and the parent -- that warrants the term 'Parental Alienation Syndrome,' " Gardner tells New Times. "It's done in an attempt to gain an advantage in the custody dispute, and it is being seen increasingly since the early 1980s."

It is no mystery why this came about, Gardner says. In the '80s, courts began working under "gender-equality" principles in custody matters, which reflected a drastic change in family court philosophy. Before gender equality came into play, courts tended to favor the parent with the greatest bond to the child, who was almost always the mother. This sea change -- in which courts began awarding custody in the "best interests of the child" -- gave men equal footing in custody disputes. And it pushed women into a corner, Gardner argues.

"Women became desperate because of the weakness they have in the court system," he contends. "Fathers usually have more money and are more able to get powerful and effective lawyers, which puts women at a disadvantage. There is a threat of loss of the children, and women [alienate] desperately to protect themselves from the threat."

These days, according to Gardner, 90 percent of the abuse allegations that come up in custody cases are false, and this is almost always the result of "parental programming" by the mother, which he considers a form of child abuse. "You can convince a child of anything," he argues. "You can make them believe anything you want."

Since coming up with his theory, Gardner has begun self-publishing his work in a series of books, training family court evaluators and judges around the country, and testifying as an expert witness in custody cases for $500 an hour, almost exclusively for fathers. As far back as 1992, a child-custody colloquium sponsored by the L.A. Superior Courts featured Gardner's work on parental alienation syndrome.

"Gardner's contribution is stellar!" says Demosthenes Lorandos, a psychologist from Ann Arbor, Michigan, himself a frequent expert witness in child-custody disputes. "He describes the phenomenon and gives therapists and evaluators a way to deal with this....Children are used as pawns [by alienator parents], and we should not let that happen."

However, other experts are not so enthralled. Margaret Hagen, a Boston University professor of psychology and author of Whores of the Court, says parental alienation is just another bogus psychological theory infecting the nation's legal system. Other examples, she says, include recovered memory syndrome and post-traumatic stress disorder. "You don't throw in a phony junk-science syndrome and base a custody agreement on that," Hagen maintains. "The court needs to toss out this stuff and deal with each case on an individual basis."

In particular, she and other critics note, parental alienation syndrome is not even listed in the American Psychiatric Association's Diagnostic and Statistical Manual of mental disorders. Moreover, the theory of a man who has no training in custody litigation should not be taken as gospel, critics say.

"There is a great division in the mental health and legal field about using this theory, and one of the reasons is that it has become a weapon that an accused parent uses to fight allegations of domestic and sexual abuse," says Janet Johnston, executive director of the Judith Wallerstein Center for the Family in Transition, who has done vast research into contentious divorce litigation.

"If you're an attorney representing a parent accused of domestic violence or sexual abuse," Johnston says, "the [best defense] you have is parental alienation syndrome, and it has become a very big tool for lawyers."

Even though it is typical for both warring parents to make accusations against one another in custody disputes, Johnston says she has seen no evidence to support the idea that parental alienation is a psychiatric disorder that afflicts mostly women. "In high-conflict divorces," she says, "all parents are doing alienating things, and only a fraction of their children end up being alienated."

Critics of parental alienation believe the theory became popular in the courts for a different reason than what Gardner cites. They say the trend started in 1992 shortly after the federal government mandated that states had to raise child-support payments or lose welfare funding.

"The only way for men to get out of paying more in support was to get more of the child's time, and it kicked off the custody wars," says Robin Yeamans, a family-law attorney in San Jose. "Attorneys representing these men were casting about for ways to get custody, and they found that parental alienation syndrome was a weapon that could be used in the battle."

The result was that, by the early '90s, a legion of women, in California and all over the country, began losing custody of their children after court-appointed psychologists and psychiatrists testified they were alienators, and the trend continues today.

Maria Duncan, a 44-year-old Stanford grad who lives in Los Gatos, recently lost custody of her daughter to her ex-husband -- a convicted batterer -- after she was deemed a potential alienator. Her ex-husband had been found guilty of two counts of spousal abuse -- for spitting in Duncan's face and shoving her up against a wall in the San Jose courthouse where he was arrested.

The San Jose court-ordered psychologist in her case recommended her ex-husband get custody of their daughter because Duncan had a "grudge toward men" and might become an alienator in the future.

"This parental alienation stuff is garbage," says Duncan, who can only see her daughter one day a month. "If we start punishing people based on future acts they may commit, we have lost all semblance of sanity." Duncan says once you're labeled an alienator, potential or otherwise, "it's impossible to undo the damage. As soon as the court makes that kind of ruling against you, it's unlikely it will ever change things."

Linda LaBella, a Malibu woman now living in Boston, told New Times she recently lost custody of her five-year-old son to the boy's father after a court-appointed psychiatrist in L.A. labeled her a parental alienator following only a 40-minute interview. LaBella, 45, says her son made sex-abuse allegations against the father, which she repeated to court officials. The court-appointed psychiatrist, Dr. Lionel Margolin, concluded LaBella was an unfit parent because social workers found no evidence of the abuse. (Margolin also called Jensen an alienator in a court-ordered psychiatric report.) LaBella now gets to see her son once a month for an hour and 40 minutes with a court monitor, whom she must pay. Like Jensen, she is also prohibited from calling her son.

"I never had even heard of parental alienation until Margolin said I was doing it." LaBella says. "What is going on is very sad. My little boy's life is going by without a mom."

Says Jeremiah McKenna, a New York family law attorney and Gardner critic: "Women are losing custody after being called parental alienators, and in some cases, they're not even being interviewed. This is a very dangerous development in family court."

In a 1988 custody case in Maryland, Gardner testified that physicist Marc Friedlander should receive temporary custody of his two sons because his wife, Zitta, also a physicist, was a parental alienator who had interfered with her husband's visitation rights. While the custody battle was unfolding, Friedlander shot his wife 13 times as she walked to her car after work. During Friedlander's murder trial, Gardner testified that Zitta Friedlander's alienating behavior had made her husband psychotic. The jury didn't buy Gardner's temporary insanity argument, though, and Friedlander was found guilty of first-degree murder.

Although Gardner contends that allegations of physical and sexual abuse are made frequently in custody cases and that 90 percent of the claims are false, a study by the Denver-based Center for Policy Research in the late '80s came to a different conclusion.

Researcher Nancy Thoeness discovered that sex-abuse allegations in such cases are rare -- they happen only two percent of the time. She also found that such claims in custody cases are just as reliable as sex-abuse allegations made under other circumstances.

"About 50 percent of these allegations in custody cases and in the general public turn out to be true," Thoeness says. "We talked with a lot of professionals across the country who deal with these cases, and they had heard of cases in which a parent got a child to make such allegations, but they felt it was very rare. Our advice to judges and everybody else involved in the family-court situation is to treat these as any other sexual-abuse allegations because, many times, they turn out to be true."

But as Gardner sees it, the horrors of sexual abuse of children are wildly exaggerated, and he blames feminist zealots "who have jumped on the sex-abuse bandwagon because it provides a predictable vehicle for venting hostility toward men."

Gardner argues that sexually inhibited wives sometimes drive their husbands to sexually abuse children so that they can avoid having sex. And he believes some women derive sexual pleasure from making sex-abuse allegations against a spouse or ex-husband. He says psychologists, social workers, and physicians can be easily manipulated into finding sexual abuse, and he claims that the vast majority of professionals involve themselves in such cases to derive vicarious sexual gratification.

Most disturbing to critics, though, is Gardner's belief that everyone has pedophilic urges, and that society is too strict about what he calls "non-coercive sexual encounters" with children.

"What I am against is the excessively moralistic and punitive reactions that many members of our society have toward pedophiles," Gardner wrote in his book Sex Abuse Hysteria -- Salem Witch Trials Revisited. "The Draconian punishments meted out to pedophilics go far beyond what I consider to be the gravity of the crime." He says sexual fondling of children is "probably an ancient tradition and is to be found in all societies....There are states in which an adult found guilty of touching -- and only touching -- a little girl's vulva may be given a mandatory jail sentence of 25 years or even life imprisonment. There are a wide variety of other crimes these perpetrators could have committed for which they would have been given only a tap on the wrist."

Comments Karen Winner, author of Divorced From Justice: The Abuse of Women and Children by Divorce Lawyers and Judges: "You'll find that [Richard Gardner] makes many statements that are pro-pedophile. In one of his books, he says incest is good because it promotes procreation."

The idea is absurd that social workers, pediatricians, and others can be easily persuaded to find abuse, says Robert Geffner, a psychologist and the president of the San Diego-based Family Violence and Sexual Assault Institute. "It's incredible when you look at these parental-alienation cases that anyone could have the ability not only to program their child but also to be able to convince all these outside people of abuse," Geffner says. "There is no research to show that a parent can program a child to make detailed sexual-abuse allegations against somebody who is in a close, loving relationship with them."

Because of Gardner's work, family law is one of the few legal areas where an unproven allegation can result in a very severe penalty.

"If you can't carry your burden of proof [in most areas of the law], you're not branded an evil, vicious accuser, and punished," says John E.B. Myers, a professor at McGeorge School of Law in Sacramento and an authority on child-abuse evidence.

Given the current climate in the family courts, Myers cautions women about making allegations of physical or sexual abuse in custody cases even if they are true. "Ultimately, the truth is irrelevant in these cases," says Myers, author of A Mother's Nightmare, about parental alienation. "If you're branded an alienator and it sticks, it's all over. Once the system decides you're crazy, the more you fight, the crazier you look....The level of skepticism is so pervasive in family courts that it is not an exaggeration to say that in terms of sexual abuse allegations in a custody case, the system has broken down."

Irene Jensen met Richard Carver in 1986 at the funeral of a mutual friend's mother. She was 32 and very pretty. The daughter of a Cherokee mother and a Spanish-American father, she had long, reddish-brown hair that framed her chiseled features. Jensen had been a prom queen and runner-up in the Miss Colorado contest. She had grown up in the small mining town of Walsenburg, where her father was a tree salesman at a nursery and her mother was a homemaker. After graduating from high school, Jensen had briefly attended UCLA and USC. She had worked for a time as a secretary and an office administrator. Her first marriage to an L.A. County sheriff's deputy in 1983 had ended amicably a year later.

Carver, 25, was living with his mother at the time, and had already begun the job he still holds as a maintenance worker. A Mormon, he was reserved and had a charming way about him.

"He looked like an all-American boy with red cheeks," recalls Jensen, who later converted to Mormonism herself. "We started dating, and he'd bring me flowers, open the door for me, and buy me stuffed animals. He was very polite."

Carver was adept at fixing just about anything. A gun enthusiast and outdoorsman who loved spending time in the mountains, he had once dreamed of becoming a police officer.

The couple had their ups and downs during a year of dating, and they broke up after Carver, according to Jensen, ransacked her apartment one night following an argument. (Like his ex-wife's other allegations, he vehemently denies this one, too.)

Although Jensen describes Carver as having been jealous and volatile at times, she says she loved him anyway and they later reconciled. They were married on the Queen Mary in Long Beach and moved to Redondo Beach. Ten months later, Ashley was born.

Jensen says the joy of parenthood didn't last long. She says the relationship dissolved into violence and that she once showed up at her parents' home in Colorado with a black eye and Ashley in her arms. Displaying a photograph of herself from that time, she points to a bruise under her right eye and says it is a remnant of that injury.

Jensen is composed and friendly during interviews. At times, she seems to forget the hellish custody battle, chatting about her new life in Salt Lake City. In the last few years, she has befriended several women who also have lost custody of their children in parental-alienation cases. They go to court with one another and help each other do legal research.

It's easy to see how Jensen could have made matters worse for herself in an unforgiving legal system. She sometimes exaggerates -- telling a reporter she had been named Mother of the Year in Utah, when, in fact, she had been nominated for the honor. When a New Times photographer's film is confiscated at a Torrance court hearing because she did not get the required permission to take the pictures, Jensen alleges it is because the court does not want her story to get out.

She sees conspiracies in the way the court has treated her and other women and has started flinging allegations about judges, court monitors, and psychologists being on the take. She rails against Commissioner Ragins, Dr. Margolin, and psychologist Anthony Aloia -- who also evaluated her -- and then gets teary talking about her daughter. In a way, it seems she doesn't understand what has happened to her. To be called a liar over and over again by the legal system she looked to for help has nearly driven her to the brink.

"It's like the court has tried to make me feel I'm a bad, bad person who has committed some horrible crime, like murder," she says. "All I have done is try to protect my daughter."

Although a court-appointed psychologist and psychiatrist have alleged that Jensen began hurling abuse allegations once the couple separated, records show she started complaining that Carver was physically abusing her before the marriage dissolved.

In May of 1993, Jensen sought medical treatment for chest pain at Cedars-Sinai Medical Center. Doctors didn't find any physical problems and instead concluded she was suffering from anxiety. In the physician's report, though, the doctor urged Jensen to "seek protection for herself and her daughter due to abuse of husband" and suggested she take a couple weeks off work. A month later, on June 27, 1993, Jensen alleged that Carver ran over her foot with his van after the two had fought. A medical report from an urgent care center in Torrance states that there were multiple contusions on her foot, and it was recommended by medical workers at the facility that she file a police report "due to abuse by husband" -- which she did with the Manhattan Beach Police Department. Carver was arrested on suspicion of spousal abuse, court records show. Following the alleged incident, she also got a restraining order from the Superior Court in Torrance. In her request for the order, Jensen alleged her husband had physically abused both her and her daughter.

"Richard has abused our daughter -- pulling her panties down. Twisted her knee, grabbed her hair, yanking it. He has hit her all over her body, and he has caused bruises on [Ashley's] back, legs, side, and arms," she wrote. "Over the past four years, he's verbally, physically, mentally, sexually abused me....I fear future harm from my husband."

Carver was never formally charged with spousal abuse, denied any wrongdoing, and was released from jail the next day. Once free, he got his own restraining order against Jensen and filed for divorce -- and the descent into custody hell began.
In the year that followed their separation, Jensen filed a dozen police reports, alleging that Carver was harassing her (which he denied). The dispute intensified when a pediatrician examined Ashley and announced in October of 1993 that she suspected the little girl was being physically abused. Jensen had called her daughter at her ex-husband's home and found the little girl very upset. Ashley claimed her father had hurt her by pulling her hair, pinching her, and holding her upside down. Jensen called 911, picked up her daughter at Carver's residence, and took her to Harbor-UCLA Medical Center. The physician who examined the little girl, Dr. Maha Malak, found numerous bruises that lent credence to Ashley's story. Malak called the county's child-abuse hotline, but the man on the other end told her that Ashley's mother and father were involved in a contested custody dispute and that there was no need to contact police or county social workers. "All I know is I attempted to report this case and was told I didn't need to," Malak later testified in a Torrance custody hearing.

A month later, a nurse from the Manhattan Beach Unified School District examined Ashley and found "noticeable bruises on her arms, abdomen area, upper legs, and lower leg," she stated in her report. County social workers were not contacted this time, Jensen says.

In January of 1994, the tables turned in a way that Jensen still cannot fully comprehend: Superior Court Commissioner Abraham Gorenfeld ordered a psychological evaluation of Carver -- and also her. The subsequent report, from psychologist Anthony Aloia, started a tidal wave of negative rulings against Jensen.

As Aloia saw it, Jensen was making up allegations, brainwashing her daughter, and willfully attempting to prevent visits between Ashley and her father. He discounted the findings of the pediatrician and the school nurse and concluded that Jensen suffered from parental alienation syndrome.

Aloia, frequently consulted by the Superior Court in such matters, declined to be interviewed for this article.

"I didn't even know what parental alienation was then," Jensen recalls. "I had given [Aloia] a lot of information, including doctors' reports about the abuse, and all he had to say was [that] I was a big liar who was brainwashing Ashley."

Aloia's report prompted Gorenfeld to order Jensen stripped of primary custody in favor of shared custody with her ex-husband.

A few months later, the stakes in the case grew even higher after Jensen took her influenza-stricken daughter to see a pediatrician at Bay Shores Medical Group in Torrance. Ashley refused to see a male doctor, and the female pediatrician brought in to examine her asked why. The little girl answered that her father had put his finger in her vagina, according to the physician's testimony in a Torrance court hearing in March of 1994. "I asked...if he touches you in your private parts, and she said yes," Dr. Kerry Gallagher told the court.

Moreover, Gallagher said she found that the little girl's hymen was wide for her age, which "could be consistent with a finger being inserted over a chronic period of time." As required by law in such situations, Gallagher filed a suspected child abuse report with the county.

A doctor at the county's Child Sexual Abuse Crisis Center at Harbor-UCLA Medical Center then examined the little girl and found that the width of her hymenal opening "did not rule out possible sexual abuse." The center concluded that "given the minor's clear disclosure of physical abuse by her father to Dr. Malak...further investigation appears warranted."

The Sheriff's Department investigation then commenced, and Carver told deputies he was innocent and that his ex-wife had persuaded his daughter to make the awful allegations. Nothing came of that inquiry or the subsequent investigation by the Department of Children and Family Services, with each agency saying it could find no evidence to substantiate the allegations of abuse.

And so it went. Besides the therapists and physicians, a Mormon minister who knew the little girl called the DCFS hotline to report suspected child abuse, and one of Ashley's babysitters also told authorities she had noticed numerous bruises on the girl. According to Manhattan Beach Police Department records, when the babysitter asked the little girl about where the bruises on her legs had come from, "she stated that her Daddy had done it."

But according to Carver's attorney, James Crowell, the little girl's bruises were nothing more than the marks of an active childhood. "Every time [Ashley] got a bruise, it didn't mean she was an abused child." Crowell went on to say, "When Irene began to lose, the allegations began to get greater and greater and greater."

Over and over again, the authorities followed up with an investigation and said they found nothing, which family law experts say is typical in parental-alienation cases. "Once a mother is called an alienator, police are informed, social workers are informed, and everything she says from then on counts for nothing," says attorney Robin Yeamans.
Yeamans, who knows dozens of women who have lost their children in alienation cases, adds, "This is the new scarlet letter. Once you get an "A" [for alienator] pinned on you at court, it's all over."

Margolin completed another court-ordered psychiatric evaluation of Jensen in February of 1995, and its results blew a gigantic hole in her already damaged credibility.

He described Jensen as "hysterical" and "dishonest." He accused her of pressuring her daughter to make false accusations. To back up his diagnosis, he quoted the earlier opinions of psychologist Aloia, a Sheriff's Department investigator, and a county social worker that Jensen was suffering from parental alienation syndrome.

Margolin concluded that Jensen was "unremittently alienating and will continue to make unproven allegations against [Ashley's] father....Under no conditions do I believe [Ashley's] mother should have primary custody."

Soon after that report was delivered, Superior Court Judge Thomas Foye, who was then assigned to the case, granted Carver primary custody. This despite the allegations of abuse against Carver and despite there never being even a hint of an allegation of abuse against Jensen. Foye further ordered that she could only see her daughter every other weekend and on holidays.

After Foye's ruling, as the reports of suspected abuse trickled in, Jensen's visitation rights were whittled down slowly by Commissioner Ragins, who by then had taken over the case. Ragins said each report provided more evidence of her malicious alienation campaign.

"I was afraid that if one more doctor filed a [suspected abuse] report, my daughter would be completely taken away from me," Jensen says. "The court didn't want to see or hear the truth. Each piece of evidence turned into punishment for me and my daughter."

It was after the Utah episode in 1997 that an outraged Ragins took away Jensen's weekend visitation rights and ordered that she only be allowed to see her daughter once a month and only in the company of a court monitor. The order prohibits Jensen from ever discussing any kind of abuse with her daughter, and if she does, she risks further punishment.

Legal experts say Ragin's order is highly questionable.

"There is research that shows it is difficult for kids under any circumstances to disclose they've been abused," says McGeorge law professor Myers. "In this case, the [commissioner] is saying if you ever tell, you'll never see your mom again. There is no doubt in my mind that children who have been abused, and who are continuing to be abused, keep their mouths shut so they will not lose contact with their moms."

Ragins declined to be interviewed for this story. From court transcripts, however, it is clear that he began to believe early on that Jensen was an alienator. At one point in the lengthy dispute, Ragins found her in contempt after she filed a police report over a visitation dispute. Ragins contended that Jensen had filed the report to make trouble for Carver, which she denies.

When Ragins stripped Jensen of weekend visitation rights with her daughter two years ago, he reamed her in open court for what he believed to be additional manipulative behavior. (Some family law experts believe it is not inconceivable that Jensen was unfairly labeled an alienator, and at the same time, Carver is innocent of the abuse charges.)

"She continues [to alienate] with more and more elaborate inventions and false allegations to public officials," Ragins said, during a hearing in June of 1997. "She is not able to, or [is] unwilling, to understand the detriment suffered by the child by her continuing crusade. I don't know if she doesn't understand -- or it's just beyond her power to control her behavior. Perhaps Ms. Jensen could benefit [from] some intensive counseling."

Ragins' vitriol toward Jensen stunned those following the case, given the experts' suspicions of abuse.
"Once we saw how Ragins dealt with Irene Jensen, we advised women to steer clear of him," says Karol Sikie, director of New Life Advocates, which helps battered women navigate through the legal system. "She has not been dealt with fairly at all. The court buried the violence....Irene then ended up looking like a hysteric trying to get them to pay attention. She went to the system for justice and ended up being re-victimized."

The outraged mother, who has a two-year-old daughter with her new husband, scrounges up the $240 to pay the monitor and flies to Los Angeles each and every month to see Ashley. Jensen considers herself on a crusade to help her daughter, now 10 years old.

She continues to petition the Superior Court to overturn the custody agreement. But because she has drained her savings on the case and can no longer afford an attorney, she expects little success up against her ex-husband's savvy lawyer.

At every court appearance, Jensen, now 44, carries a yellowing photo montage of herself and Ashley. In each snapshot, they are displaying bruises. In one, Jensen has bruises from a black eye while in another Ashley has bruises on her back. To Jensen, it is proof that no matter what anyone says, she is not crazy. It is proof that she will show to anyone who displays even the slightest interest in her case.

When she's not in court or visiting Ashley, she's writing to senators and state legislators about her case and about those of others who have been victimized by the parental alienation trend in family law. She describes these mothers as a "sorority of women who've been beaten down by the courts."

In her last court appearance in October, Jensen stood up and said: "Instead of protecting my daughter, the court has called me a brainwasher. I have tried over and over again to submit these reports to the court about [Ashley's] abuse, but the court has ignored them. I feel that [Ashley] and I are being punished because I went to the authorities for help."

Commissioner Jane Johnson listened, and then curtly reiterated the court order that Jensen is to see her daughter only once a month with a court monitor.
copyright 1999, New Times
---
Copyright © Design Systems, Inc. All rights reserved.
Last update 4/3/99