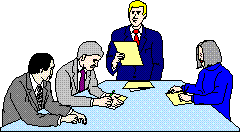 San Diego County Grand Jury
---
Submissions - we will post submissions here
---
County Grand Jury

June 28, 1996

The Grand Jury is a body of 19 citizens who are charged and sworn to investigate county matters of civil concern as well as inquire into public offenses committed or triable within the county. Grand Jury duties, powers, responsibilities, qualifications and selection processes are outlined in the California Penal Code section 888 et seq.


Duties

The Grand Jury reviews and evaluates procedures, methods and systems utilized by government to determine whether they can be made more efficient and effective. It may examine any aspect of county government and city government, including special legislative districts and joint powers agencies, to ensure that the best interests of San Diego County residents are being served. The Grand Jury may inquire into written complaints brought to it by the public.

The Grand Jury functions lawfully only as a body; no individual grand juror acting alone has any power or authority. Meetings of the Jury are not open to the public, and discussions and voting are required by law to be kept private and confidential.

The Penal Code requires the Grand Jury to inquire into the condition and management of the public prisons within the county;
investigate and report on the operations, accounts and records of county officers, departments or functions; inquire into the willful or corrupt misconduct in office of public officers; and submit a final report of its findings and recommendations no later than the end of its term to the Presiding Judge of the Superior Court.

Agencies to which these recommendations are directed are required to comment on both the findings and the specific recommendations. The Grand Jury may conduct hearings to determine whether there is sufficient evidence to bring an indictment charging a person with a public offense, however, the district attorney usually calls for impanelment of separate juries drawn from the petit (regular trial) jury pool to bring criminal indictments. The Grand Jury has the power of subpoena.


Qualifications

A Grand Juror must meet all of the following qualifications:
be a citizen of the United States.
be at least eighteen years old.
be a resident of California and San Diego County for at least one year immediately prior to selection.
possess ordinary intelligence, sound judgment, and good character.
possess sufficient knowledge of the English language to communicate both orally and in writing.

A grand juror cannot . . .
be serving as a trial juror in any California court.
have been discharged as a grand juror in any California court within one year of the beginning date of service, July 1.
have been convicted of malfeasance in office, any felony or other high crime.
be serving as an elected public officer.

Other desirable qualities of a Grand Juror:
good health
open-mindedness sensitivity to and concern for the views of others
skill in working with others in a group setting
interest in and knowledge of community affairs
skill and experience in fact finding
skill and experience in report writing
working knowledge of computers
general knowledge of the responsibilities, functions and authority of county and city governments


Commitment

Nominees selected for Grand Jury service must commit to serving a minimum of six hours per day, three days per week for the period July 1 through June 30. It is not unusual for jurors to work more than six hours in any given day and more than three or four days in any given week. The Grand Jury traditionally does not work during the two-week, year-end holiday season and on court holidays. Jurors are requested to take no more than three weeks of additional time off and are encouraged to take vacations prior to March 1 because of the usually busy schedule during the last few months of jury service.


Application Process
An interested citizen who meets the required qualifications and is able to make the time commitment should request an application from the jury commissioner's office.


Office of the Jury Commissioner
P. O. Box 121531
San Diego, CA 92112
Telephone: (619) 531-3570

---
San Diego County Grand Jury Roster 1998/1999

Anne Krueger
STAFF WRITER

05-Jun-1998 Friday

Nineteen people have been selected to serve on the 1998-99 San Diego County grand jury.

The grand jury serves as a watchdog investigating county government agencies. The members, who are nominated by Municipal or Superior Court judges, are selected by lottery from those nominated. Their terms begin July 1.

The new members are:

Business/Finance
D. Bradley Carss of Escondido, a retired chief financial officer;
Barbara Chism of Chula Vista, retired executive director of the Imperial Beach Chamber of Commerce;
John Cunningham, a retired San Diego president/chief executive officer of a finance company;
Robert Fisher of Spring Valley, a retired vice president for a defense contractor;
Jerry Garner of La Jolla, a retired corporate president;
Walter Janeke of San Diego, a retired chief financial officer.

Navy
Peter DiRenza of San Diego, a retired military intelligence officer; FOREMAN
Warren Cormier of San Diego, a retired Navy captain.
Michael Ellis, a retired San Diego Navy commander;

Government/Social Service
Nancy Welch of Coronado, a retired director of a social services agency
Byron Ellsworth of Santee, a retired probation department director;
Edward Farrell of Bonsall, a retired city department head;

Health
Rick Landavazo of Valley Center, a health education specialist;
Barbara Dickinson of Escondido, a retired pathology assistant.

Miscellaneous
Albert Boost of San Diego, a retired engineering geologist: served on the 1994-95 grand jury;
Rodolfo David of Chula Vista, a retired shipping/receiving manager;
John King of San Diego, a semi-retired university professor;
Steven Schanes of San Diego, an employee benefits consultant;
Jean Seager of Coronado, a writer and editorial assistant;

Men: 15/19
Business/Finance: 6/19
Navy: 3/19 Government/Social Service: 3/19
Health: 2/19 Miscellaneous: 5/19
---
Voice Your Complaint

The County Grand Jury is a watchdog agency. Many of us have written to the Grand Jury many times. They have not (yet) rejected my (most recent) complaint, which was submitted last Fall. Additional complaints along the same line may help expose some of the problems of which we are all aware, and to which no one ever listens. Send your complaint to :

San Diego County Grand Jury
330 West Broadway, Suite 477
San Diego, CA. 92101-3830
Attention: Mr. Peter DiRenza, Foreman.

FOCUS:
The focus of my complaint is that there are no regulatory agencies that have jurisdiction over any of the professionals who capitalize on the divorce process. Anyone who has made a formal complaint to the agencies without satisfaction, please give your account of what happened, and why your complaint did not result in disciplinary action. If you feel your case has been exploited, but you have not formally complained, explain why. The Family Law Industry profits from maximizing discord, then blames the litigants. I have cited the cost to the taxpayer, to the family and to the community in terms of protracted litigation, bankruptcy, homelessness and single parent children. Do you feel entrapped in a vortex of litigation over which you have no control? The accusation is that litigants in Family Court use their children as pawns... Do you feel the Industry has used your children as BAIT for litigation? These are very different events. Retaliation for complaining is commonplace. If you have experienced retaliation for voicing a complaint, include this information. Have you been accused of abuse or neglect without a report to CPS? Many professionals are mandated reporters, and failure to make
the mandatory report is a violation of the Penal Code. False allegations generate revenue for those who exploit these cases. No report to CPS is made to avoid investigation. Document conflicts of interest.

The unregulated professionals include:

• Judges and Commissioners • Guardians ad litem
• Attorneys (especially abuse of Pro per litigants)
• Psychologists • Supervised Monitors
• Family Court Services "mediators"
• District Attorney - FSD, Child Abduction
Help in contacting the Grand Jury

---
Return to Cases
---
Copyright © Design Systems, Inc. All rights reserved.
Last update 2/5/99